Awarded ITC CG - Grant Period 3
Grantee Name: Dr. Hamdi Tekin, Instanbul Arel University
Conference Title: ASMOSIA XII - Association for the study of Marble & Other Stones in Antiquity XII || International Conference, Izmir Turkey, 2018
Conference start and end date: 08/10/2018 to 14/10/2018
Poster Presentation: The role of Marble Dust Usage in Concrete in Turkish Construction Sector from Sustainability Perspective
Dr. Hamdi Tekin from Istanbul Arel University received the ITC conference grant to participate in Association for the Study of Marble & Other Stones in Antiquity XII International Conference, 8–14 October 2018, which was held at Dokuz Eylül University in İzmir, Turkey. He made a poster presentation, entitled 'The Role of Marble Dust Usage in Concrete in Turkish Construction Sector from Sustainability Perspective (authored by Dr. Hamdi Tekin and Dr. I.Cengiz Yilmaz)'. The work emphasized on the importance of future self healing role of marble dust for concrete.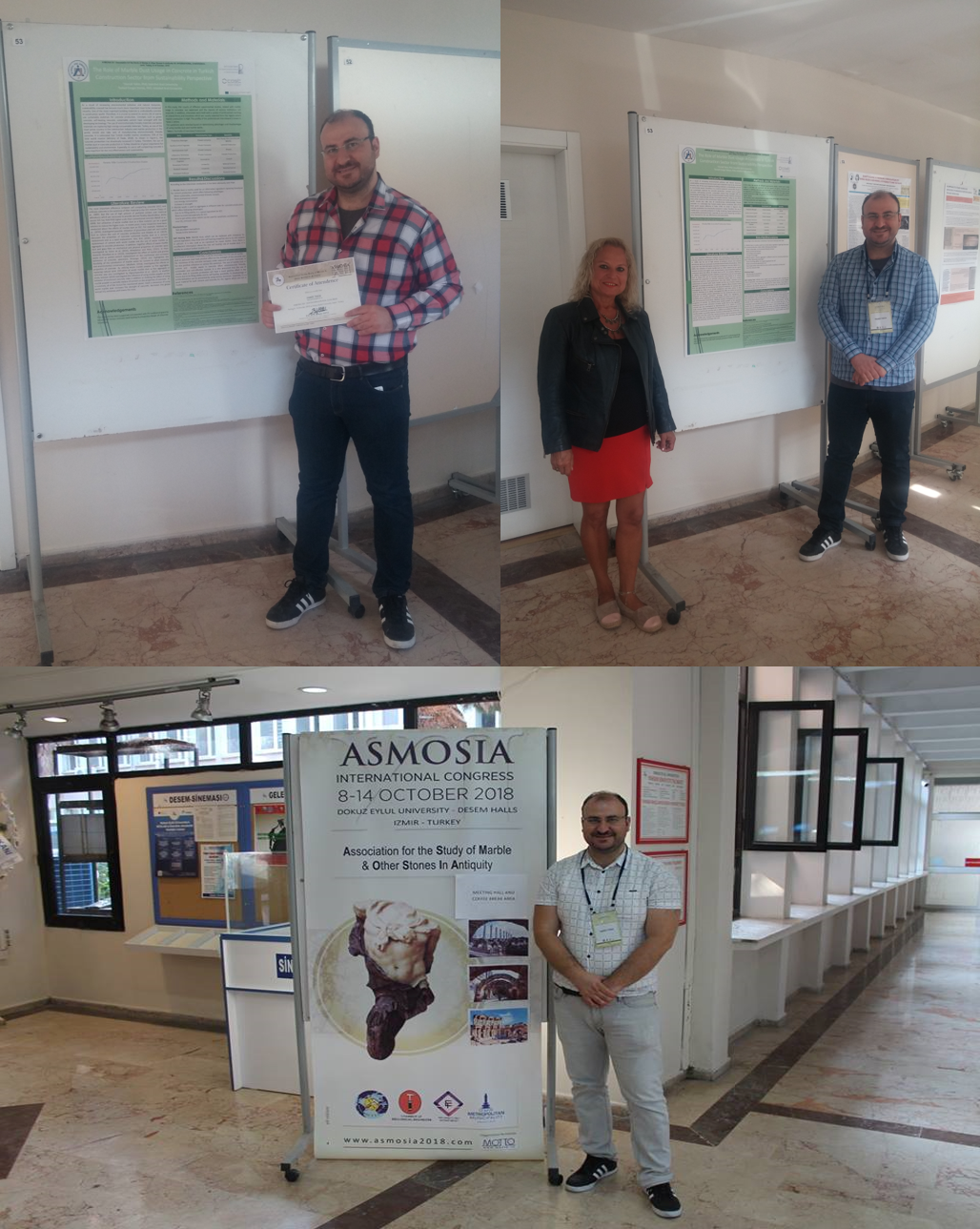 Grantee Name: Dr. Gürkan Yıldırım, Kırıkkale University
Conference Title: RILEM SPRING CONVENTION and SUSTAINABLE MATERIALS, SYSTEMS AND STRUCTURES CONFERENCE, Rovinj, Croatia, 2019
Conference start and end date: 18/03/2019 to 22/03/2019
Oral Presentation: Self-healing performance of engineered cementitious composites through the use of nano-silica
Dr. Gürkan Yıldırım from Kırıkkale University received the ITC conference grant to participate in the RILEM Spring Convention and Sustainable materials, Systems and Structures Conference in Rovinj. Dr. Yildirim gave a 20-minute presentation on his ongoing research works which were mainly centered on the enhancement of autogenous self-healing capability of Engineered Cementitious Composites (ECC) through the use of nanosilica. This talk was a great opportunity to present his work in front of a larger audience and have discussions with senior research colleagues and receive some feedback and comments.